Bringing smiles
into bloom
Bringing smiles
into bloom
Bringing smiles to our consumers
Bringing gainful,
joyful employment to local people
Engaging in an enjoyable business that also makes us smile
HOHOHOTAKE:
Good things come in threes.
Boil them or bake them.
These mushrooms can do anything.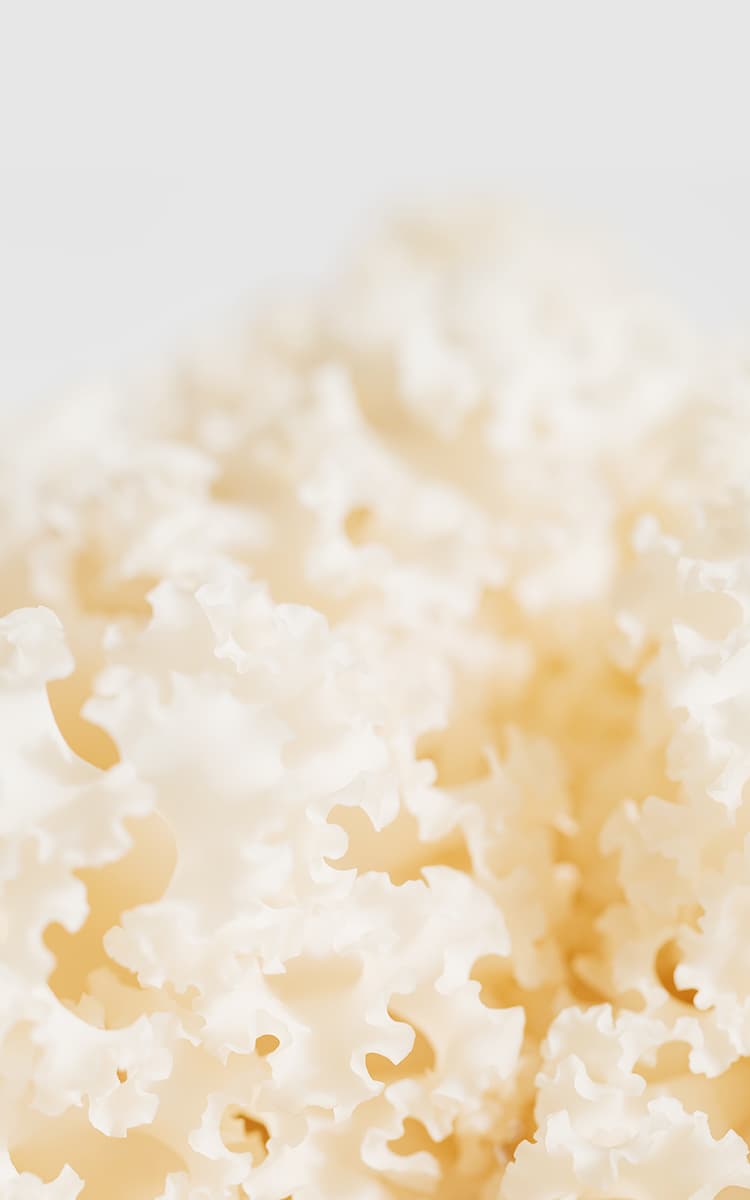 HOHOHOTAKE:
A "Japan White Mushroom"
A rare experience
The
"phantom mushroom"
Our HOHOHOTAKE, which is of the hanabira-take mushroom type and which we refer to as a "Japan White Mushroom," is a variety of the Sparassis crispa species. This species is referred to as the "phantom mushroom" because of its limited presence—it grows only in environments 1,000 m above sea level; therefore, the amount that is wildly harvested is very low. However, by precisely controlling temperature, humidity, and carbon dioxide, etc., and by utilizing the production control technology cultivated in our light bulb business, we, at a OIGAWA ELECTRIC CO., LTD., have been able to realize high-quality HOHOHOTAKE cultivation.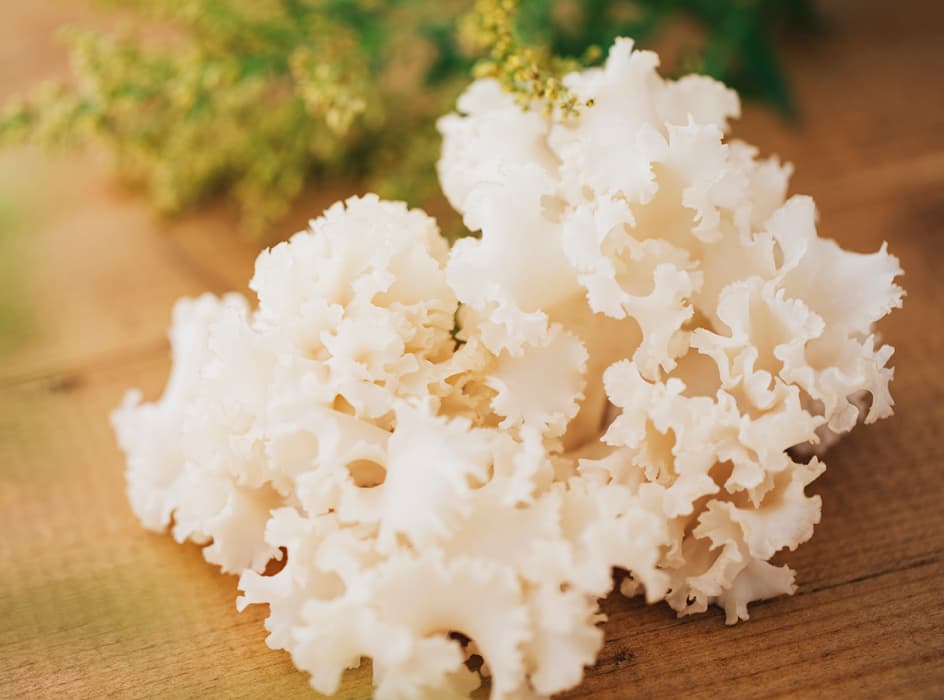 Beautiful
and delicious.
And good for you.
As the species name suggests in Japanese (the "hanabira" in "hanabira-take mushrooms" incorporates the word "hana," meaning "flower" in Japanese), Sparassis crispa is characterized by a flower-like beauty. As such, simply adding it to a dish makes your dining table sparkle. These mushrooms feature a crunchy texture and rich scent unique in the mushroom world, and they can be added to a variety of dishes, no matter if Western, Japanese, or Chinese. In addition, as these mushrooms feature a strong body, they are also used as an ingredient in Chinese herbal medicines and in supplements.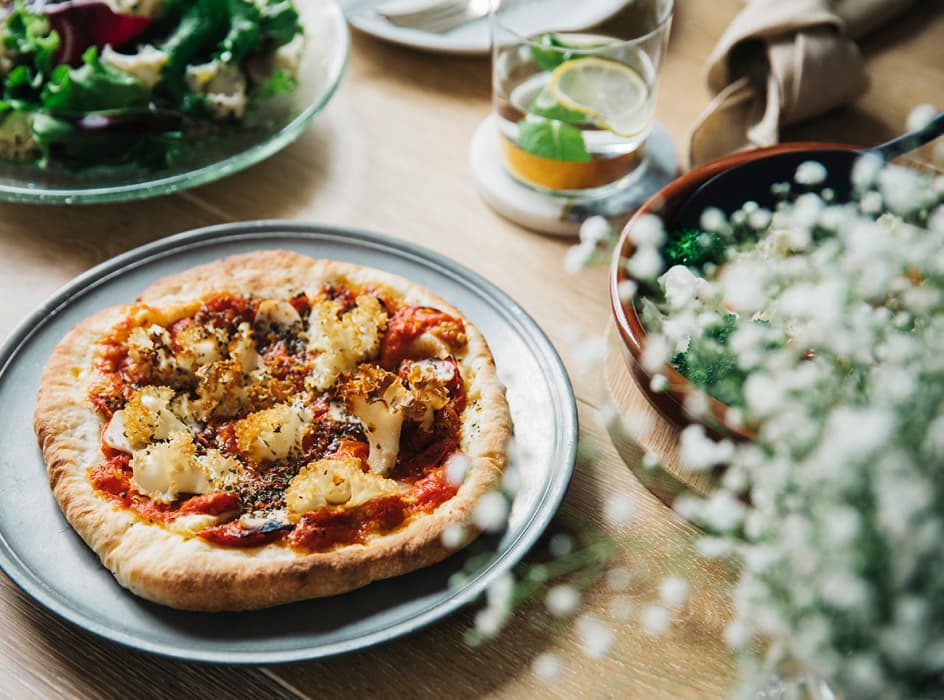 HOHOHOTAKE's
three philosophies

Our thinking is that, above all, these mushrooms should elicit a smile in all who partake of them. To that end, we are constantly striving for continuous improvement, such as regarding the beauty of the color and shape, the best-before date, nutritional value, and deliciousness. From various aspects, we are always striving to grow our hanabira-take mushrooms in ever-better ways.

One of the reasons why we started producing HOHOHOTAKE is to help provide employment in our local area. In the small-town-like Shimada City of Shizuoka Prefecture, Japan, everyone is able to live with a smile. To maintain this, we aim to accumulate and grow what we can do—little by little, one by one.

We, at OIGAWA ELECTRIC CO., LTD., are a company that actually makes light bulbs for automobiles, but we also found that utilizing our production control technology allowed us to also start growing HOHOHOTAKE. Our goal is to realize the satisfaction of many people via our high-quality products. The end result of that—smiles—is also our greatest joy.
Product introduction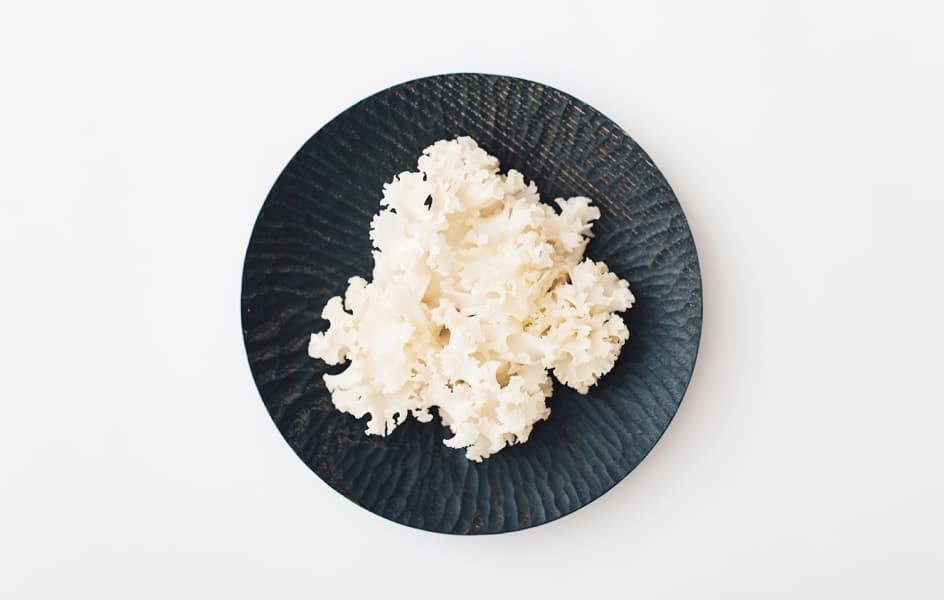 HOHOHOTAKE
The beauty is much like that of a flower. These mushrooms are great for adding a huge helping of gorgeousness to your dining table.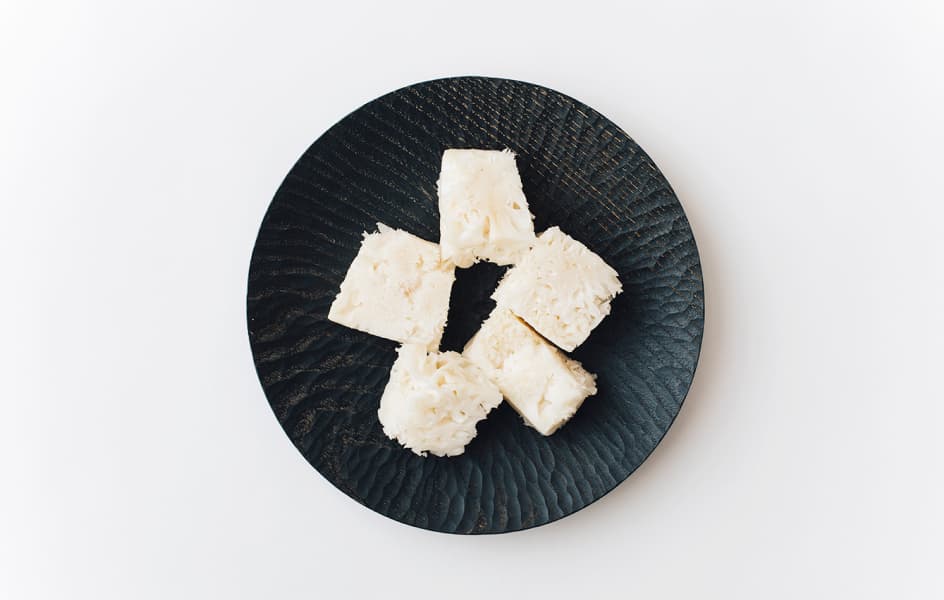 HOHOHONOKO
This part forms the stem of HOHOHOTAKE and is great for creating soup stock.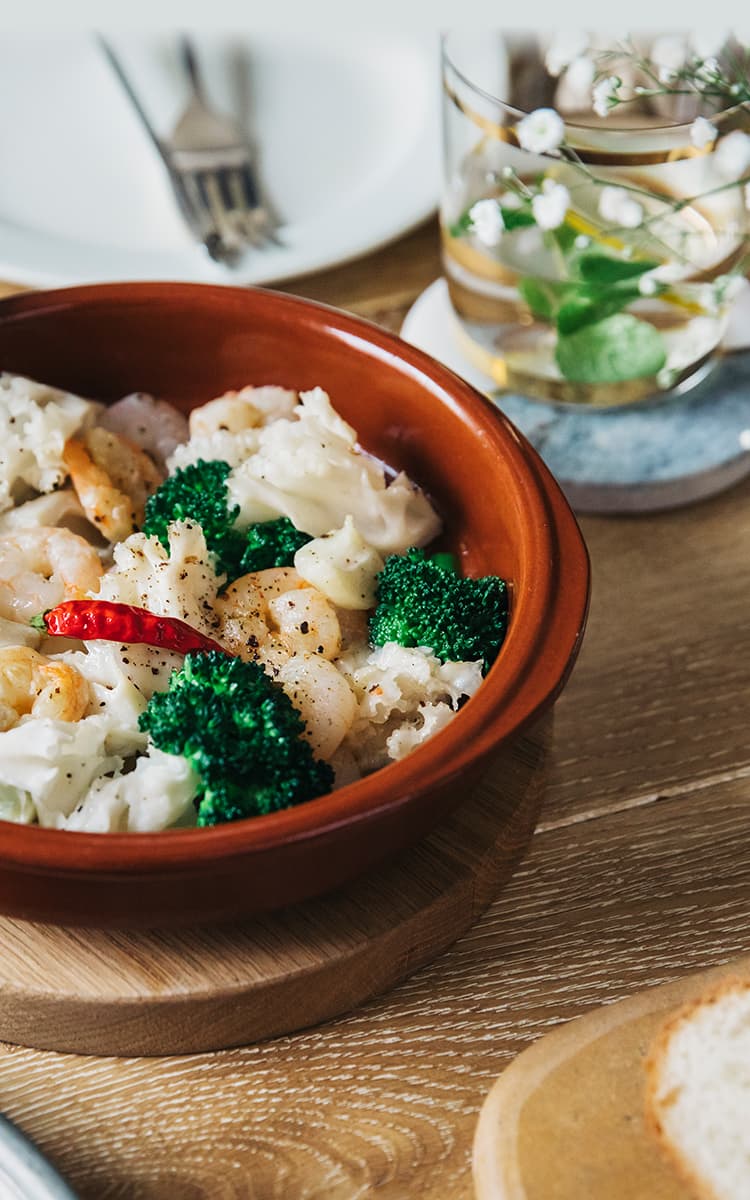 Using HOHOHOTAKE
in your dishes
HOHOHOTAKE is characterized by its firm texture, staying strong even if it is cooked for a long time. And its beautiful frills do not lose their shape. The taste is gentle, and it can be used in various dishes, no matter if Western, Japanese, or Chinese—much like how an edible flower is added to main ingredients. HOHOHOTAKE is also suitable for simple dishes. The taste and flavor can be brought out simply by putting one package (about 80g) in plastic wrap and putting it in a microwave for 60 seconds (at 600W). Also, when oven baked, the frills become crispy, while the inside stays plump and juicy. In this way, the full individuality of this mushroom species can be fully enjoyed.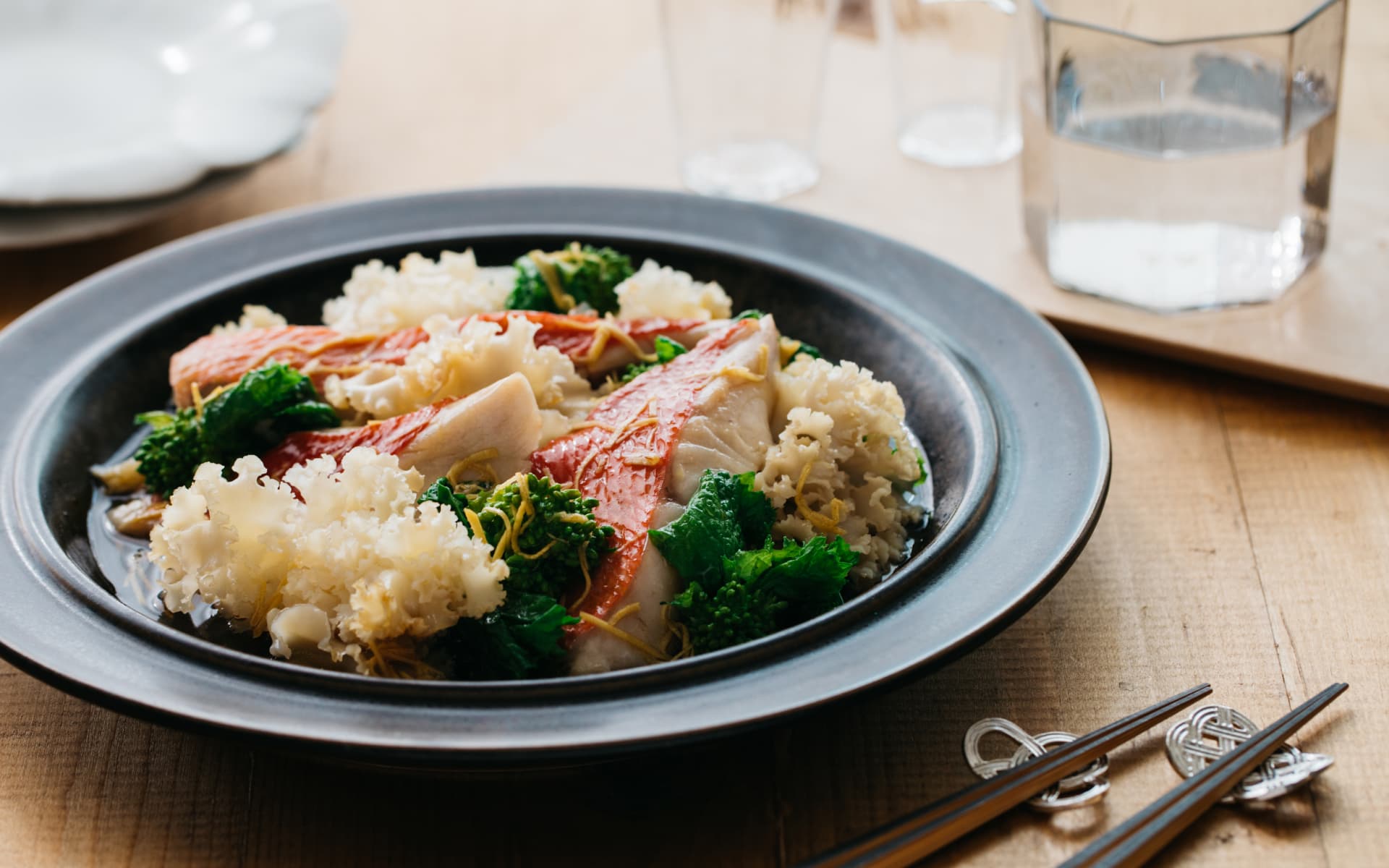 Pairing well
with Chinese-style
steamed
red seabream
This dish makes the most of the umami, texture, and aroma of HOHOHOTAKE. The gorgeousness and deliciousness will liven up any table, and these mushrooms don't play second fiddle to the fish.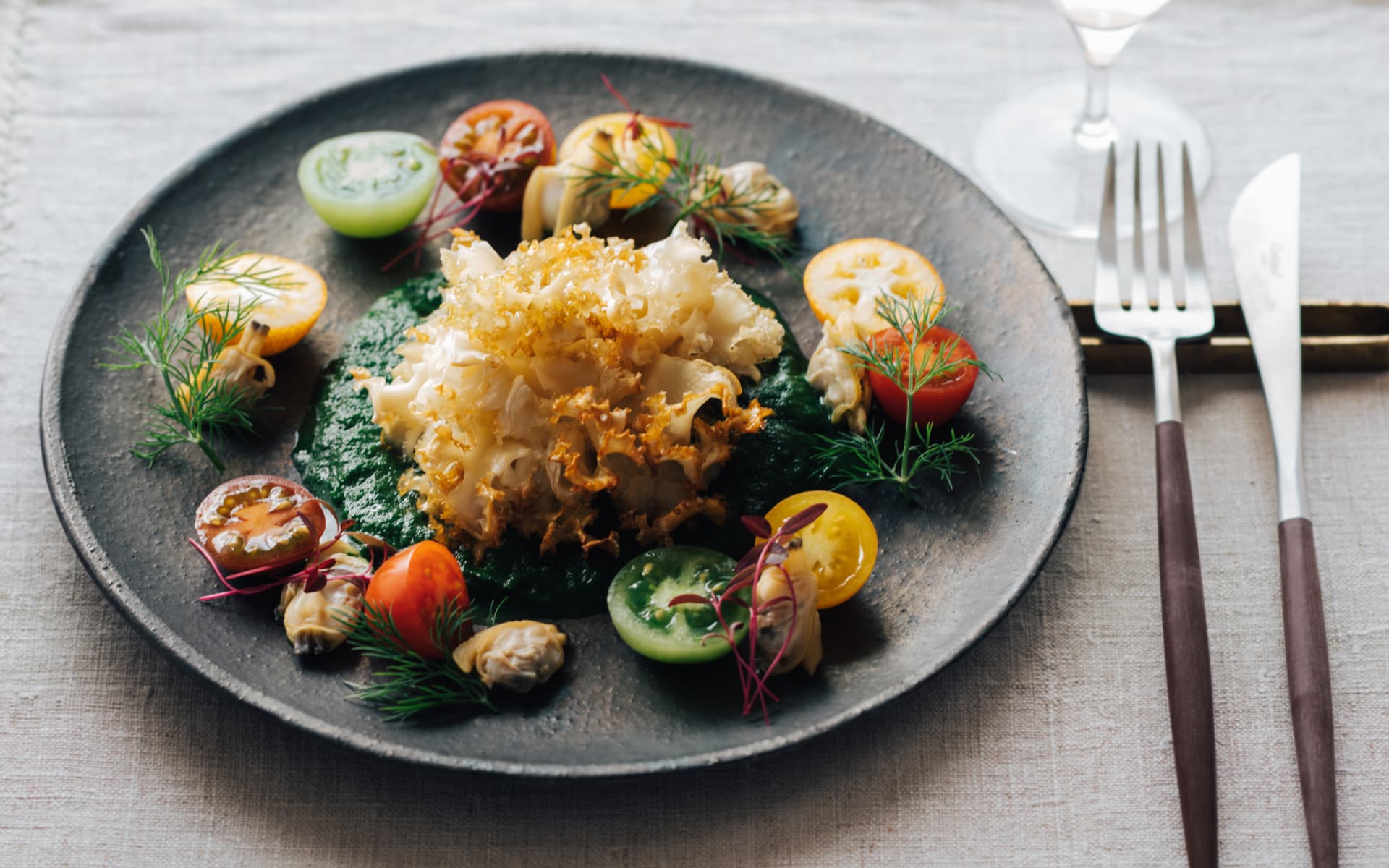 Pairing well
with clams
and sauced
crown daisies
Juicy on the inside, crispy on the outside: This dish exemplifies the harmony of taste possible with HOHOHOTAKE, as these mushrooms pair amazingly with sauces that incorporate clams.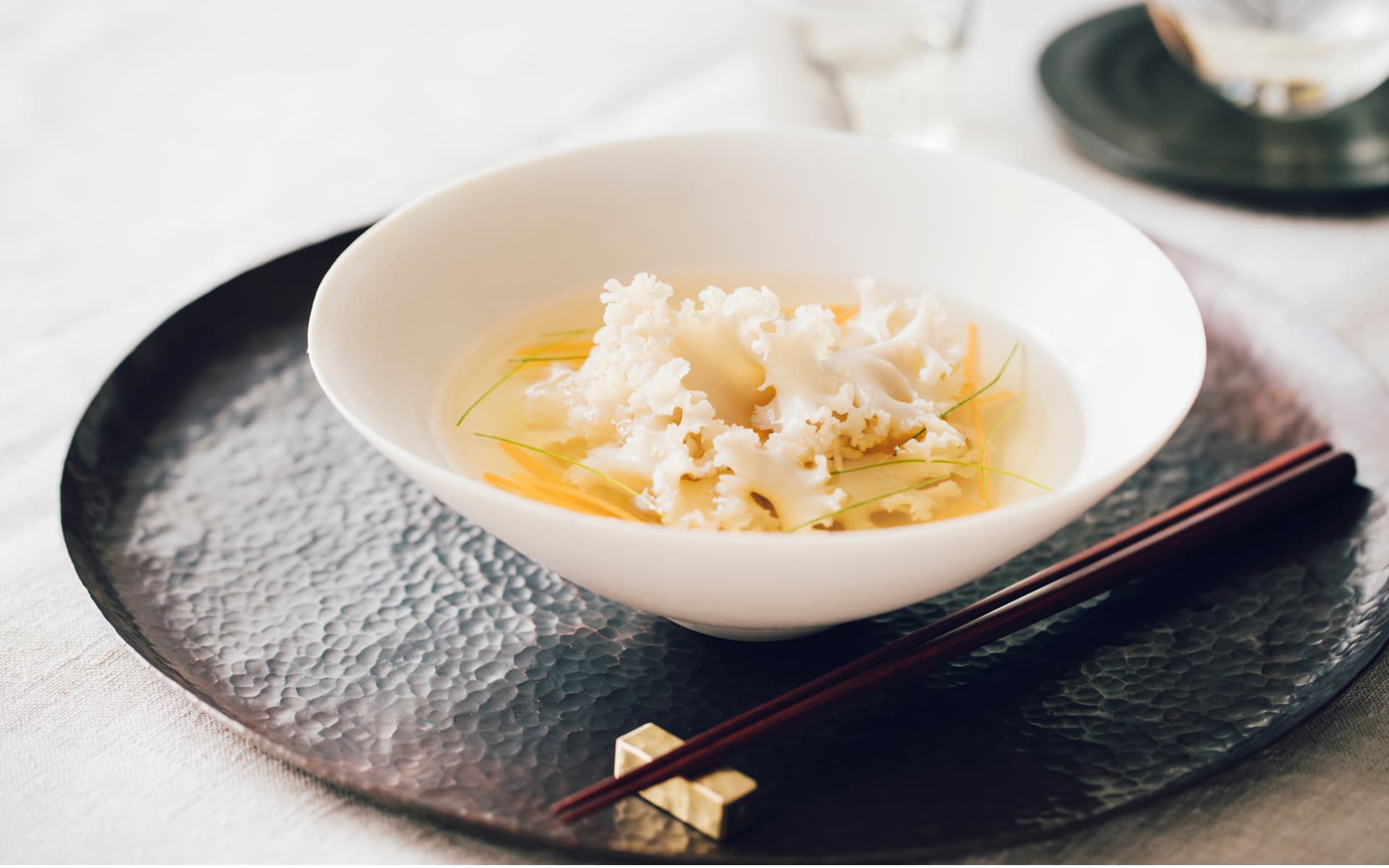 Savoriness
of HOHOHOTAKE
in a bowl of
golden clear soup
This elegant soup dish takes advantage of the gorgeousness of HOHOHOTAKE, along with the deep umami of the HOHOHONOKO mushroom stem. Here, the deliciousness of our mushrooms is blended into this golden soup.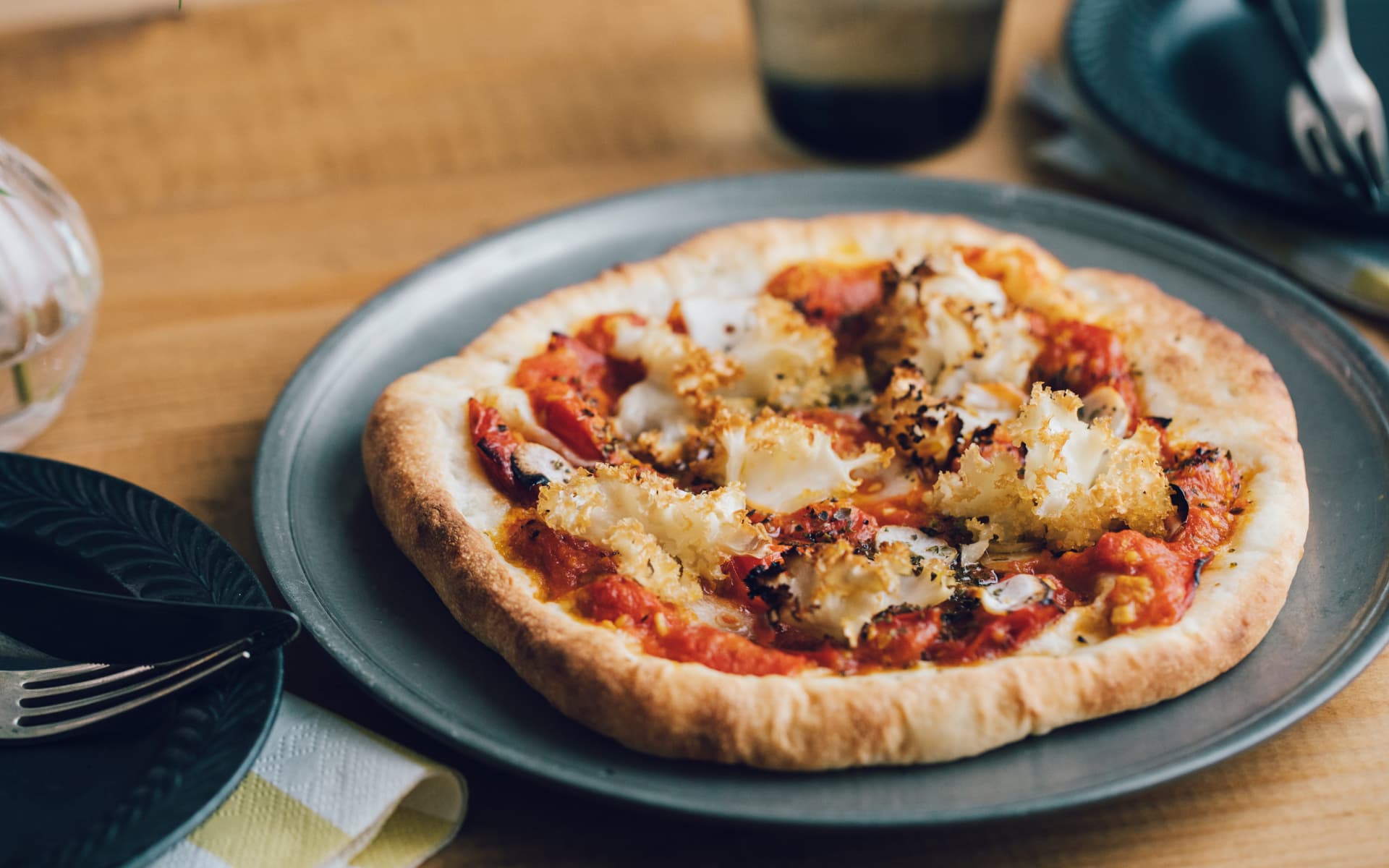 Marinara
pizza
with HOHOHOTAKE
and fresh tomatoes
A fun pizza with a crunchy texture: This pizza combines the gentle umami of HOHOHOTAKE with the sweet acidity of the tomatoes. It is sure to spark your appetite!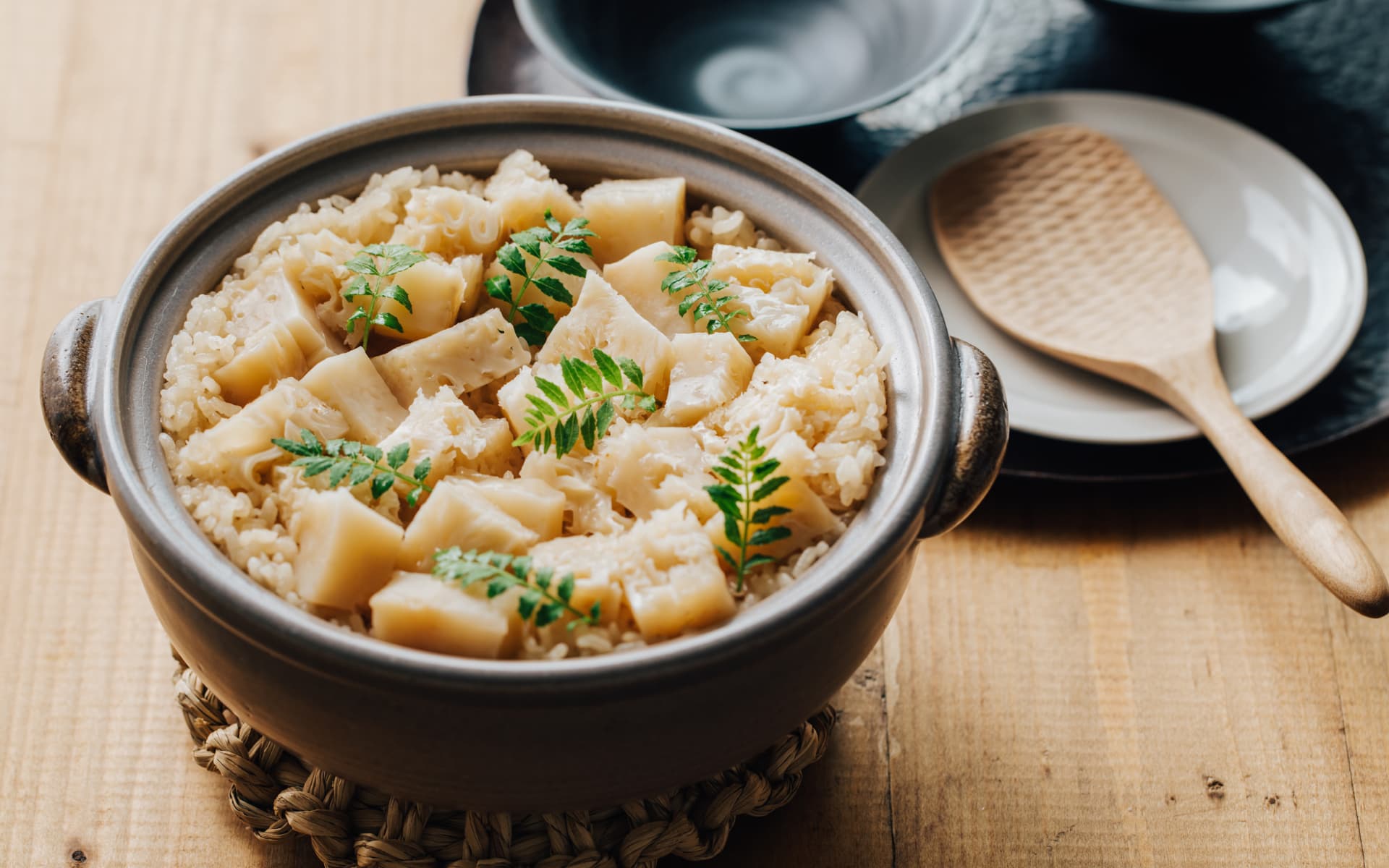 HOHOHONOKO
with Japanese
seasoned rice
This Japanese seasoned rice dish using our mushrooms soaks up the umami of the HOHOHONOKO mushroom stems. The rich scent characteristic of these mushrooms and the crunchy gentle texture will surely bring you back for more.
About
OIGAWA ELECTRIC CO., LTD.
The company
that makes light bulbs.
And that also
makes mushrooms.
Since the founding of our company in 1967 and in entering the light bulb business at that time, we have always taken the stance of aiming for business operations that can contribute to the creation of local employment. Over time, HOHOHOTAKE operations were born out of a search for a secondary business line. As automotive parts require strict quality control and stable supply, we realized that some manufacturing and "making things" can only be done by companies like us, as we are experienced in such production methods.